Gouda Cheesemarket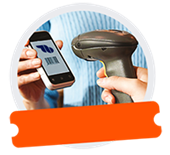 Show your Ticket
On your Phone!
Find out more about Dutch Cheese!
Tradition is the key element on this excursion as we venture to the famous city of Gouda, infamous around the world for its' cheese. We will visit the cheesemarket where you can stand amongst the cheeses taking pictures & ask the cheese handlers any questions you might have.
After the visit to the market, we'll have a cheese tasting in the "Waag" and learn everything about a long-established Dutch tradition of the weighing of cheese. The tasting will be followed by a short walking tour in this beautiful city after which you'll have a little free time to explore on your own.
The tour will be available from 7th of April until 1th of September of 2016.
Departure:
Thursdays at 9.00h.
Includes: Deluxe coach • Guide • visit to worldfamous Cheesemarket * Cheese tasting* guided walkingtour
This tour departs from Damrak 26 (300 metres from Centraal Station)
Tickets sent by email!
Powered by Ticketbar