Countryside Bike Tour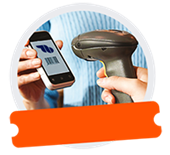 Show your Ticket
On your Phone!
Take a trip through the picturesque greener side of Amsterdam with the Yellow Bike Country Tour.
Starting at our location of Nieuwezijds Kolk our guides will take you to the nord part of the city crossing the Ij-river with the ferry. The tour will bring you from the urbanized areas of Amsterdam-nord until the countryside. On your way you will ride along parks, across cute typical dutch villages to finally reach the shore of the lake Ij. Then you will bike around the Waterland, to discover the famous polder landscape of the Netherlands and its farms before to come back to the ferry.
What is included:
Experienced guide (English)
Bicycle
Notes:
Tour duration : 4 hours incl. lunch break (not included in fee) of ± 45minutes
Around 25 – 30 kilometers
Starting point: Nieuwezijds Kolk 29 (a 3 minute walk from Amsterdam Central Station)
Departure time: 10:30
Tickets sent by email!
Powered by Ticketbar